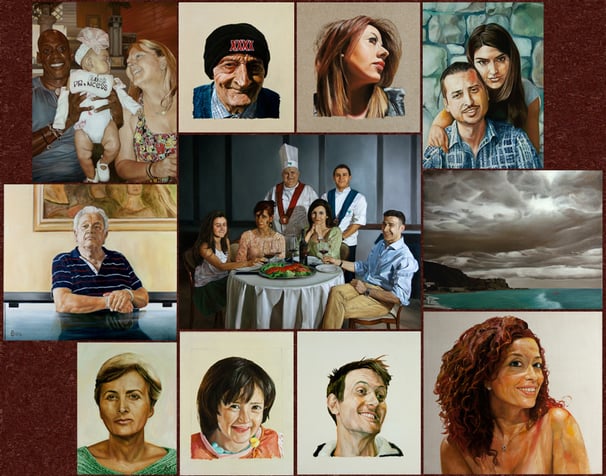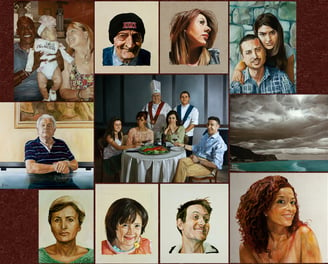 Painting a commissioned artwork is always a very emotional moment. It is an honour for me to be chosen for making the artwork and it is wonderful to work closely with the commissioner to paint an artwork that he/she will love. If you would like to commission a painting feel free to contact me by e-mail or via social media. I will be happy to provide you with all the information you need such as prices, payment methods and delivery times. Please note that it is very important for me to have high quality pictures of the people that you would like to have painted. For customers within a reasonable distance I generally come and take the pictures myself. To commission a painting from further afield you can send me a picture/collection of pictures which I can use to paint the portrait (online or by mail).
Please note:
- the better resolution/quality of the pictures, the greater the accuracy of the painting (I cannot generally accept commissions from blurred pictures).
- it is better to provide me with a selection of photographs to chose from rather than just one. Sometimes, even a very good photograph is not suitable to be used.
- if you need the painting to be delivered before a certain date please contact me several months in advance.